ADHESIVE ILEUS – PREVENTION METHODS. OUTCOMES AND IMPORTANCE OF PREVENTION.
Irina Angelova Dekova

Medical University

Valeriya Racheva

Medical University

Lazar Valeriev Tranchev

Medical University
Аннотация
Adhesive ileus is a common disease. A prerequisite for its development is previous surgical intervention in
90% and the presence of an experienced inflammatory process or blunt trauma. The percentage of congenital
abdominal adhesions (Ladd's syndrome) is extremely small. The presence of adhesive disease is a prerequisite for
a number of social and economic complications. The analysis of the accumulated knowledge is the basis of
developing strategies for prophylaxis and prevention against adhesion formation in the early and late postoperative
period.
Литература
1. Adhesions and Anti-Adhesion Systems Highlights, LA Torres-De LA roche, r. cAmpo, r. DevAssy, A. Di spiezio sArDo , A. hooker , p.
koninckx B. UrmAn, m. WALLWiener , rL De WiLDe;Facts Views Vis Obgyn, 2019, 11 (1): 137-149
2. Prevention of Post-Operative Adhesions: A Comprehensive Review of Present and Emerging Strategies Ali Fatehi Hassanabad , Anna N. Zarzycki
Justin F. Deniset , and Paul WM Fedak , Kristina Jeon , Jameson A. Dundas , Vishnu Vasanthan;biomolecules Review,2021
3. Postoperative Abdominal Adhesions: Clinical Significance and Advances in Prevention and ManagementDemetrios Moris1 & Jeffery Chakedis1 &
Amir A. Rahnemai-Azar2& Ana Wilson1&Mairead Marion Hennessy3& Antonios Athanasiou3 & Eliza W. Beal1&Chrysoula Argyrou4& Evangelos
Felekouras4 & Timothy M. Pawlik1Received:J Gastrointest Surg (2017) 21:1713–1722 DOI 10.1007/s11605-017-3488-9
4. Benefits and harms of adhesion barriers for abdominal surgery: A systematic review and metaanalysis; Ten Broek, Richard PGStommel, Martijn
WJStrik, ChemaVan Laarhoven, Cornelis JHMKeus, FrederikVan Goor, Harry; The Lancet; 10.1016/S01406736(13)616876; ISSN1474547X
5. Cell barrier function of resident peritoneal macrophages in post-operative adhesions Tomoya Ito✉, Yusuke Shintani, Laura Fields, Manabu
Shiraishi1, Mihai-Nicolae Podaru, Satoshi Kainuma, Kizuku Yamashita, Kazuya Kobayashi, Mauro Perretti
,6. Fiona Lewis-McDougall & Ken Suzuki; https://doi.org/10.1038/s41467-021-22536-y OPEN
7. Pathophysiology and prevention of postoperative peritoneal adhesions Willy Arung, Michel Meurisse, Olivier DetryWilly; World J Gastroenterol 2011 Nov 7;
17(41): 4545-4553 ISSN 1007-9327 (print) ISSN 2219- 2840 (online) © 2011 Baishideng. All rights reserved
8. Adhesive Small Bowel Obstruction in the Minimally Invasive Era Pepijn Krielen, Martijn WJ Stommel, Richard PG ten Broek and Harry van Goor;
Intech; 2016
9. Peritoneal adhesions after laparoscopic gastrointestinal surgery; Valerio Mais; Valerio World J Gastroenterol 2014 May 7; 20(17): 4917-4925 ISSN
1007-9327 (print) ISSN 2219-2840 (online) © 2014 Baishideng Publishing Group Co., Limited. All rights reserved. TOPIC
10. Dexamethasone and sodium carboxymethyl cellulose prevent postoperative intraperitoneal adhesions in rats; XH Du1, JQ Liu2, K. Xin3 and GH
Liu4; Brazilian Journal of Medical and Biological Research (2015) 48(4): 344-348,http://dx.doi.org/10.1590/1414-431X20144211 ISSN 1414-431X;
11. Adhesive small bowel obstruction – an update; Jia Wei Valerie Tong, Pravin Lingam, and Vishalkumar Girishchandra Shelat Yong; Acute Medicine & Surgery
2020;7:e587 doi: 10.1002/ams2.587
12. Epidemiology and Prevention of Postsurgical Adhesions Revisited Richard PG ten Broek, MD, PhD, Erica A. Bakkum, MD, PhD,y Cornelis JH Mvan
Laarhoven, MD, PhD, MSc and Harry van Goor, MD, PhD, FRCS; Annals of Surgery; 2016
13. Anatomy, physiology, pathophysiology and treatment; Beyene, Robel Barbul, Adrian; DOI 10.1067/j.cpsurg.2015.06.001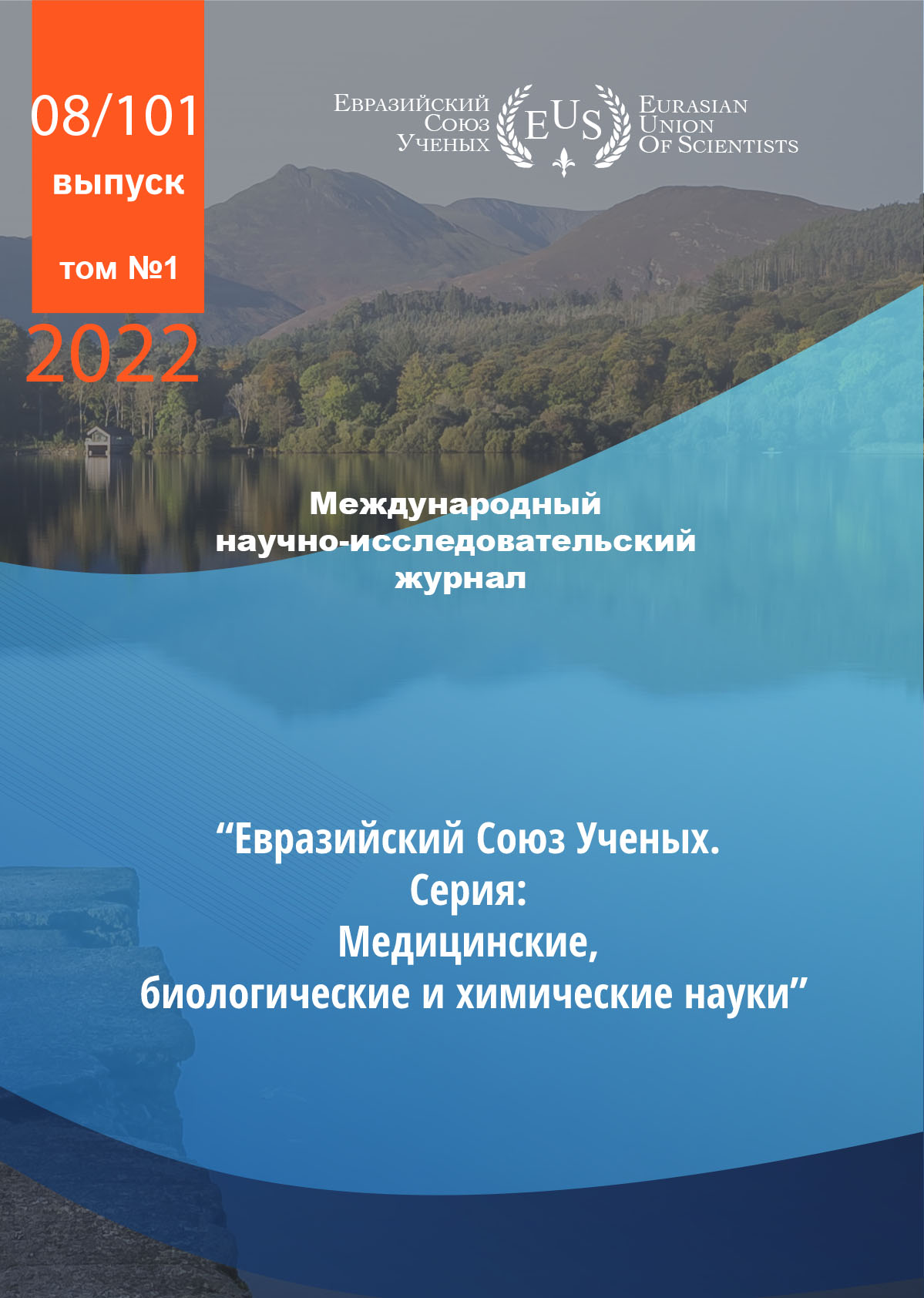 Как цитировать
Dekova , Irina Angelova, Valeriya Racheva, и Lazar Valeriev Tranchev. 2023. «ADHESIVE ILEUS – PREVENTION METHODS. OUTCOMES AND IMPORTANCE OF PREVENTION.». EurasianUnionScientists, январь, 26-32. https://bio-med.euroasia-science.ru/index.php/Euroasia/article/view/852.
CC BY-ND
Эта лицензия позволяет свободно распространять произведение, как на коммерческой, так некоммерческой основе, при этом работа должна оставаться неизменной и обязательно должно указываться авторство.